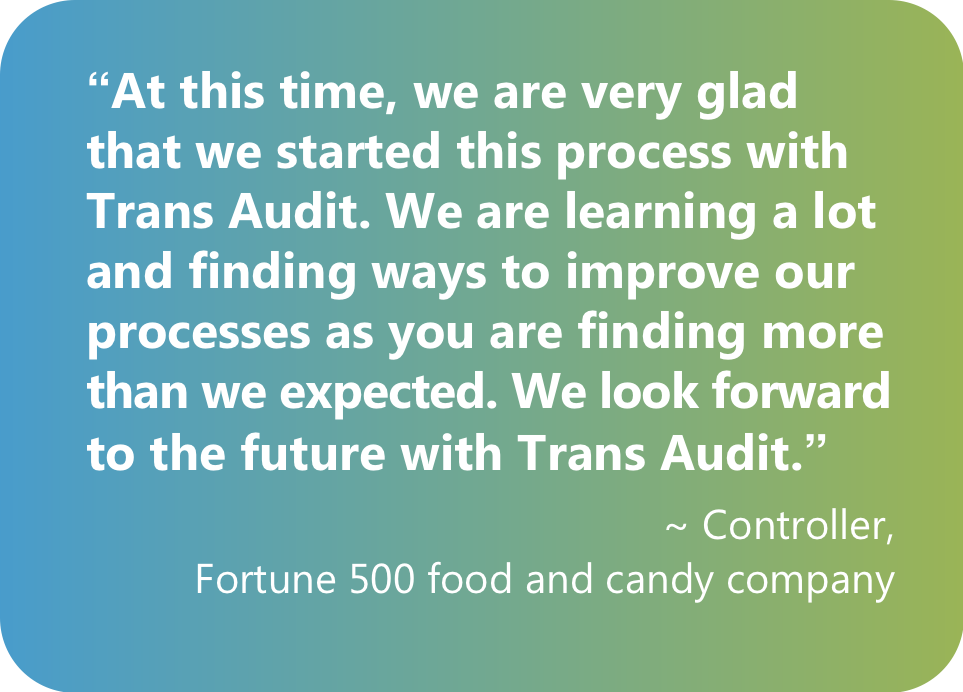 Simple. Swift. Straightforward.
Trans Audit's dedicated onboarding team spearheads the onboarding process with minimal Client involvement. We work directly and amicably with our Clients' freight audit and payment providers, carriers, and internal staff to ensure an expeditious and worry-free onboarding. Our primary objective is to minimize the level of Client resources necessary to commence and support the post audit process, while simultaneously maximizing each Client's returns.
What do we need to get the post audit started?
Billing and payment information-With our Client's authorization, Trans Audit works directly with our clients' internal staff and or freight audit and payment providers to ascertain this data.

Carrier agreements, rates, addendums-Trans Audit can start the post audit process with your higher spend carriers first, commencing your first post audit as quickly as possible.

Letter of Authorization-Provided by Trans Audit and shared with your carriers upon request.