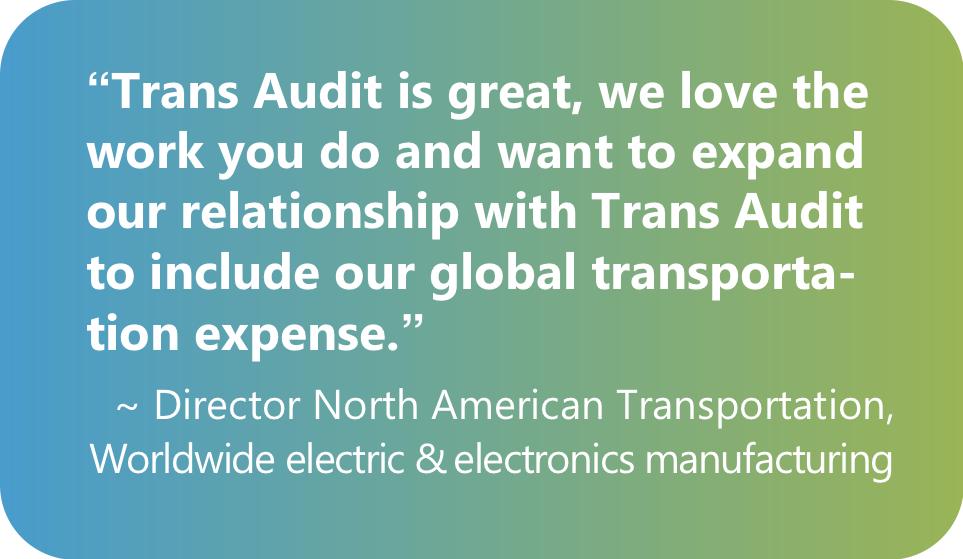 A hole in one is difficult.
Working with Trans Audit is not.
Trans Audit is the world's largest and most successful global transportation post audit specialist. Trans Audit has performed transportation post-payment audits and contract reviews for hundreds of Fortune and Global 1000 corporations in its 45 plus year history. Resulting in over a billion dollars of benefit to our Clients.
With our multiple locations in the United States, and presence in Europe, Singapore, and China, we deliver unsurpassed post audit coverage to our Clients addressing all modes of transportation including LTL, TL, rail, ocean, air, barge, parcel, duties, inbound, and outbound shipments. This provides a truly ubiquitous solution giving our Clients peace of mind.
In addition, we deliver a post audit that is more than just monetary benefits. It also includes continuous improvement insight into our Clients' payment processes and supplier relations. And we perform all these services with a non-intrusive approach which is simple, swift and straightforward.
With a contingency fee structure, where we share only in the results we produce – the value you receive increases exponentially.