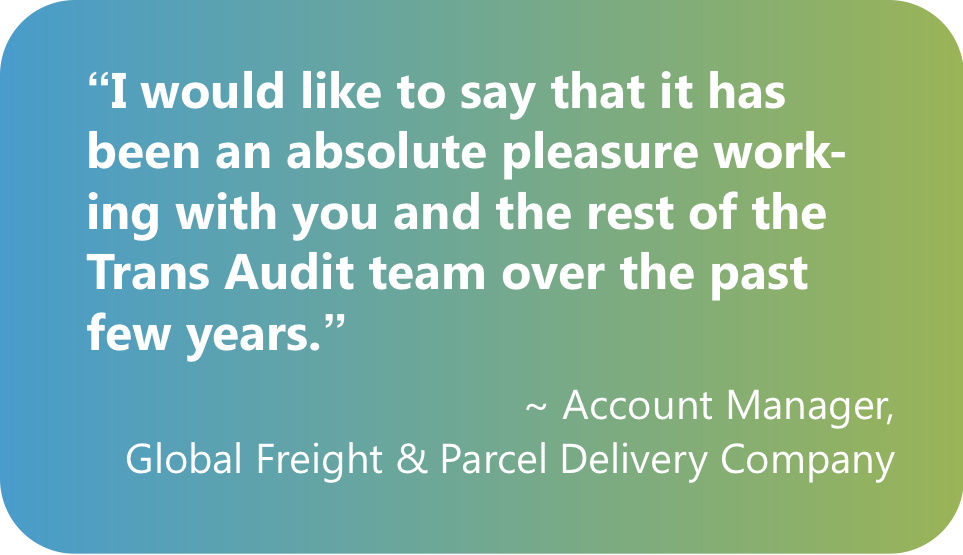 From Chemicals to Chocolates
Trans Audit has developed long term cooperative and collaborative relationships and performed cost recovery and reduction projects for hundreds of Fortune and Global 1000 companies. Our Clients, whether public or private, span all industry sectors and international borders.
Aerospace
Airlines
Apparel
Automotive
Business Services
Chemical
Defense
Electronics
Energy
Entertainment

Financial
Food & Beverage
Forest & Paper Products
Healthcare
Home Products
Personal Products
Manufacturing
Medical
Merchandisers
Packaging

Pet Products
Petro-Chem
Pharmaceutical
Printing
Publishing
Retail
Semiconductors
Technology
Telecommunications
Wholesalers
For Client references, feel free to contact us.